Design & Estimation Review
Accreditation
construction
Highly professional team.
Dedicated work, dedicated service.
Transparent and professional reporting.
Support anytime, anywhere.
Continuous improvement and learning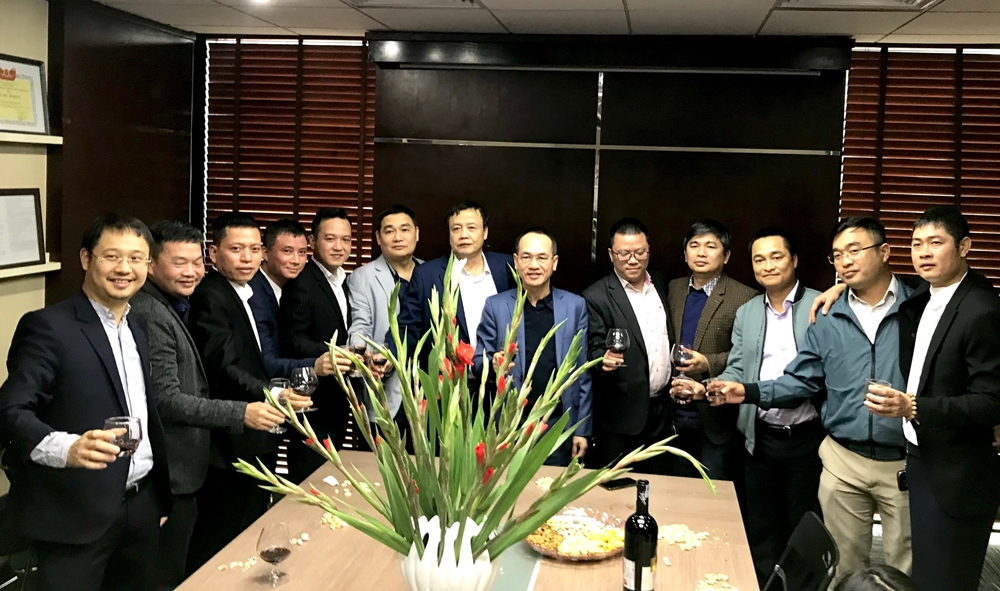 More than 12+ years

 of experience in the field of construction consulting.
"Established in January 2008, TEXO has been recognized by the Ministry of Construction as a Grade I consulting enterprise in the fields of: Project management consulting, supervision consulting, design verification consultancy. and estimates, quality control of works".
"Prestige – Quality – Sustainable Development" is the motto that TEXO is always aiming for. TEXO always puts PRESTIGE on top, ensures the best QUALITY for Investors and Customers, creates the foundation for TEXO's SUSTAINABLE DEVELOPMENT, and at the same time contributes to bringing benefits to the community and society.
"Prestige – Quality – Sustainable Development" is the motto that TEXO is always aiming for
Project management from
Planning

, Organizing and

managing, monitoring

the

development process

of the project
Professional service, employing highly qualified engineers with specialized techniques, to manage the project on behalf of the Investor to supervise the planning, design and construction of a project, from the beginning to the end. when completed.
"Texo has a lot of practical experience with large projects and has completed complex works."
Design verification

& estimation of investment projects
Verification of investment projects, technical designs and total cost estimates, settlement of construction works (within the scope of registered practice certificates).
"Preparing bidding documents and analyzing and evaluating proposals: construction and installation, equipment installation, procurement of goods, selection of consultants, implementation of foreign investment consulting services".
Construction supervision

and assessment of the

completion

of the project.
Responsible for supervising the construction process at the construction site, ensuring quality - volume according to the approved design, applying advanced techniques according to current standards, controlling construction progress and labor safety - environmental sanitation.
"We have a team of highly qualified professionals who are always dedicated and transparent in their work."
Quality inspection

of construction works
Quality inspection: construction works, interior equipment for the work, environment, determine the cause of damage and make a repair plan, evaluate the residual value of the above products.
Testing construction materials, building components...
.
Project management

, planning, progress reporting

 
Project management, construction supervision and equipment installation of construction works (within the scope of registered practice certificates).
"Texo has practical experience with 500+ large and small projects, including many key government projects and public works."
500
+
The project has participated
Customer Reviews
about
TEXO
TEXO – A new name in the construction industry! With sincerity and responsible attitude towards work, TEXO's young staffs are gradually winning the trust of investors. Hopefully with a right orientation, after 10 years TEXO as a tree begins to bear fruit, will continue to have many more beautiful fruits to beautify life!
Coteccons has been executing many projects, in which TEXO plays the role of supervision consultant. We greatly appreciate the role of TEXO. TEXO Company is a large consulting unit in the construction market in Vietnam. TEXO has a professional, highly qualified and ethical team. We always want to accompany TEXO in large projects that require high progress and technology in the future.
TEXO company has continuously strived to become a reputable construction consulting unit in the market, has been implementing many projects of many different customers. TEXO company has built a team of qualified and experienced consultants and engineers, always aiming to improve service quality, meet and satisfy the needs of customers. As a member of the Vietnam Association of Construction Consultants, TEXO Company has made many positive contributions, contributing to the construction and development of the Association.