TEXO honorably received the Construction Quality Award 2019
In the morning of April 12, 2019, the Ministry of Construction held the Construction Quality Awards in phase 3 of 2018 and phase 1 of 2019. There are 21 projects and 5 bid packages which has been awarded the prize.
At the conference, TEXO Consultant and Investment JSC was honorable to receive the quality award for the project named "Headquarters of Vietnam Construction Consultancy Corporation (VNCC)". TEXO is supplying consultant supervision service for this project.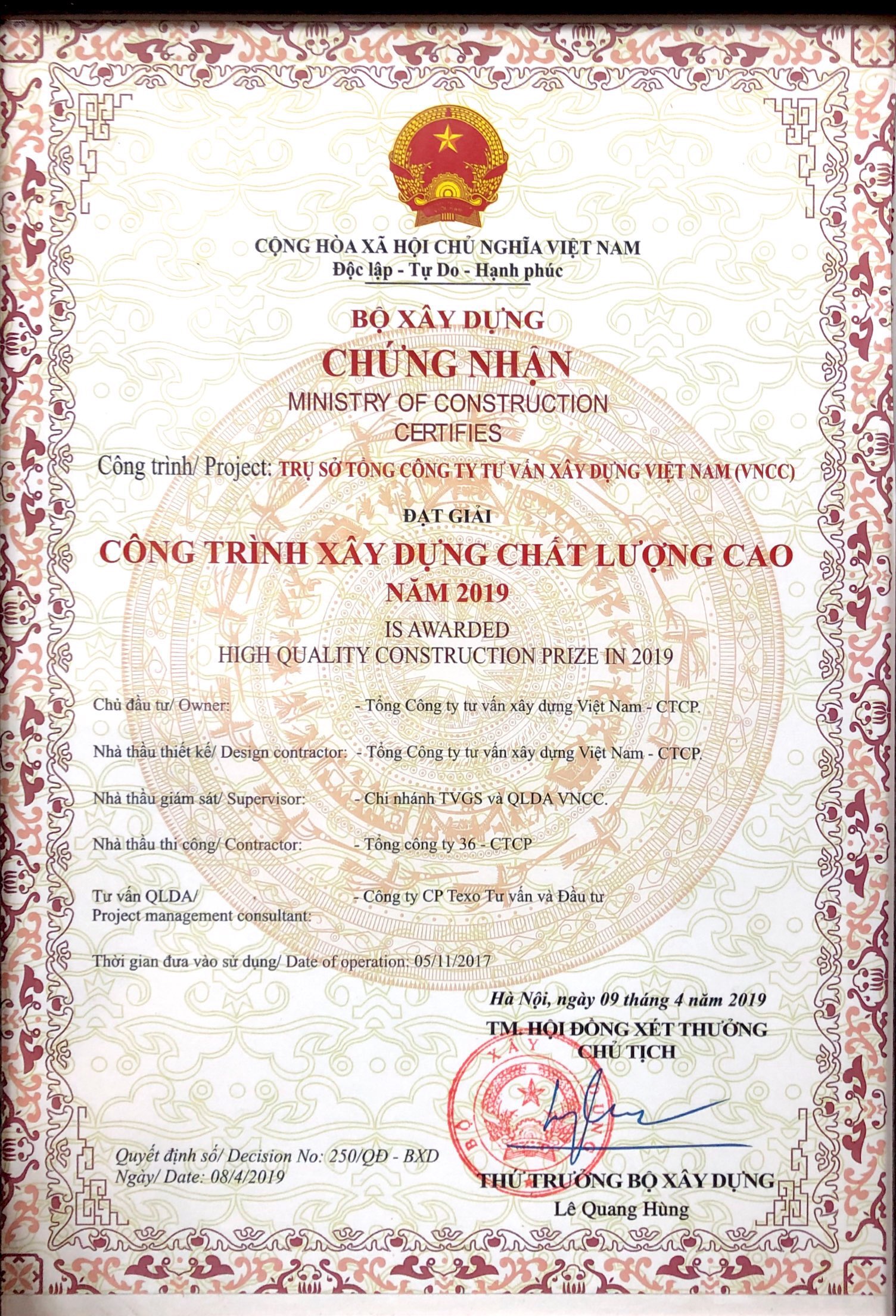 The Construction Quality Award aims to honor companies with high-quality construction works and bid packages. Works meeting standards for the award consideration include: civil, industrial, transportational , agricultural and rural development construction project, technical infrastructure which is at or above grade III. These projects must be completed and put into use within 3 years at the time of registration. In addition, they are not allowed to violate any provisions of the law on construction investment, land, bidding, labor safety, environmental protection, fire safety and other related provisions of law.
Thanks to the continous effort of the investor, the contractor has been motivated to implement the project enthusiastically. Deputy Minister Le Quang Hung said that the award of high-quality construction works, bid packages will promote individuals as well as companies to work more effectively so that there will be more high-quality works known in the future.
Mr. Doan Duy Ngoc – Representative of Consultancy and Investment Texo JSC  – Director of Center 2 received the award and and took souvenir photos with the Organizing Committee and Contractors attending the Ceremony: