Sunshine Diamond River – District 7, Ho Chi Minh City
The Sunshine Diamond Riverside Apartment Project which is adjacent to the center of Phu My Hung Urban Area, the core area of ​​District 7 is one of the most modern and luxurious Apartment in Vietnam. This project is invested by Sunshine Group. Consultancy and Investment TEXO Joint Stock Company is currently undertaking the Consultancy Supervision for this project.
PROJECT INFORMATION
Project name: Sunshine Diamond River
Location: 422 Dao Tri, Phu Thuan Ward, District 7
Area: 112,585 m2
Construction density: 23.6%.
Type of project investment: Apartment, Commercial, Service, Office, Shophouse, Officetel.
Scale: 8 towers.
Type of apartment: 1 bedroom, 2 bedroom, 3 bedroom, Duplex
Utilities: Preschool and Primary School, Sunshine Park, Sports Center (gym, spa, yoga …), Square, BBQ garden, food court, library, common room, jogging track, swimming pool.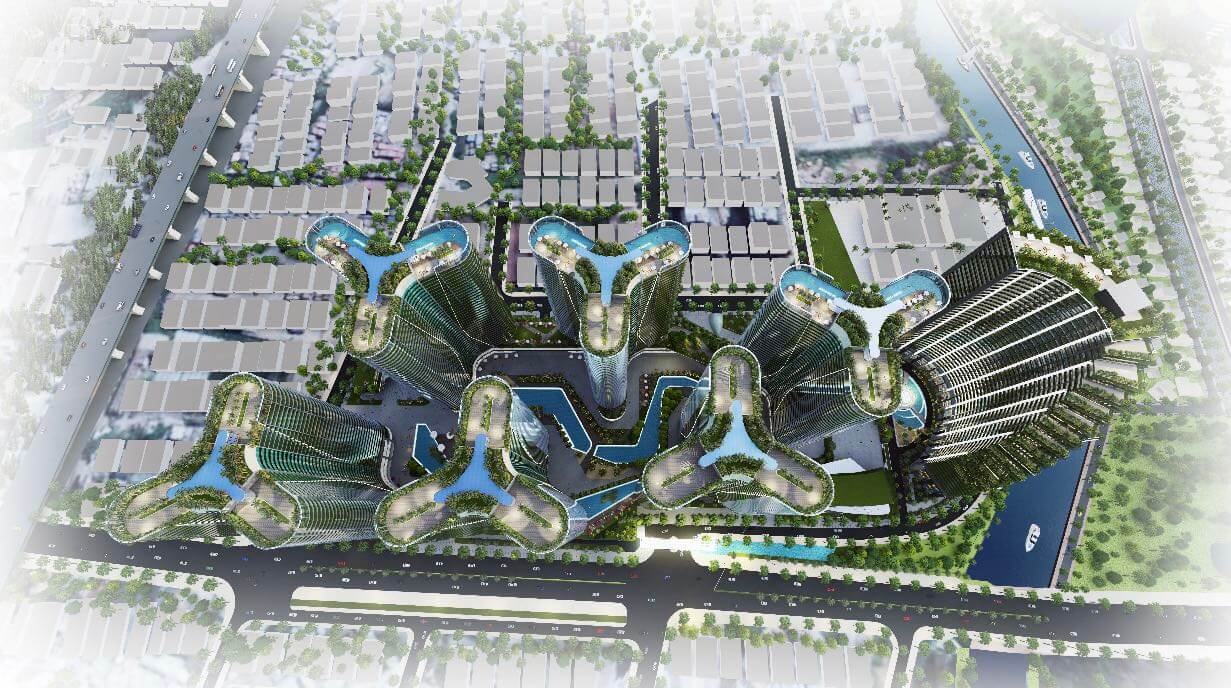 Sunshine Diamond River is located on Dao Tri Street, which is the developing area of ​​Ho Chi Minh and the central triangle connecting 3 districts: district 1, 2 and 7. With the advantage of being adjacent to the Saigon River with 3 sides bordering the river, this place brings cool and fresh atmosphere, peace and abundant vitality. Sunshine Diamond River District 7 aims at making its residents have the feeling of living in a modern resort, where people are focused, where modern technology brings top values ​​and renewable energy sources.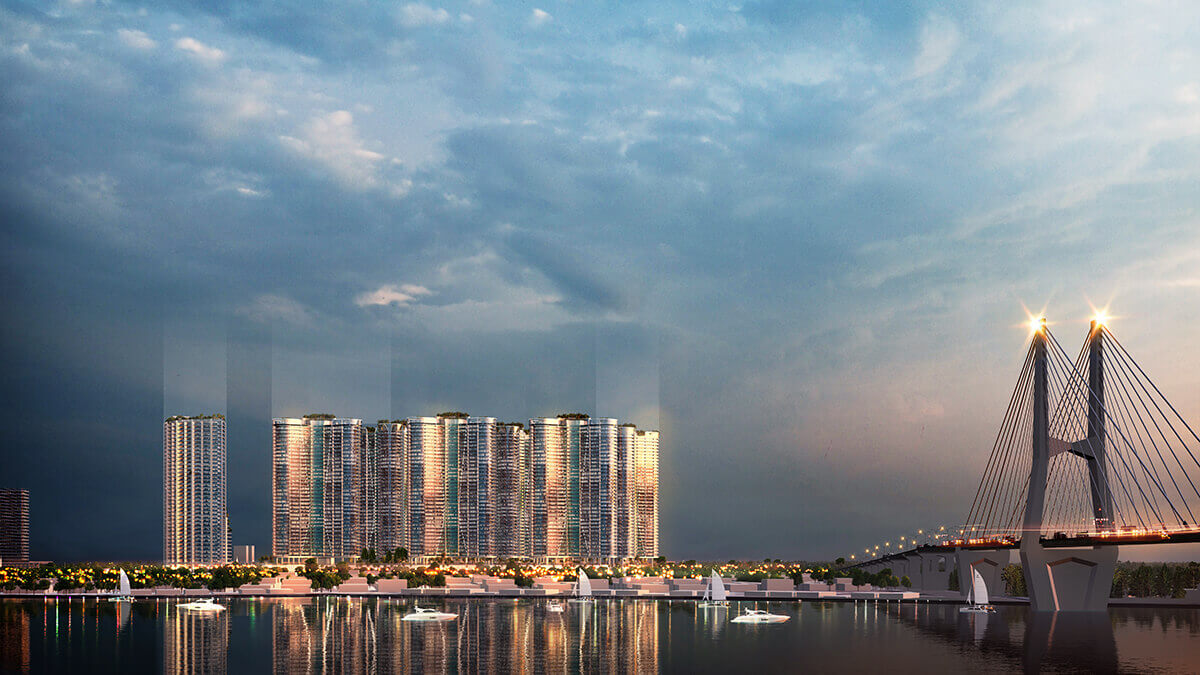 Sunshine Diamond River project is located at Dao Tri Street, Phu Thuan Ward, District 7. With riverside location including Dao Tri Street and the gateway to the Saigon River, the residents here will have the privilege to enjoy the cool and fresh living space, along with modern facilities. The project will be one of the most beautiful apartment in Saigon in term of modernity and luxury.
The North: View of the romantic Saigon River, Thu Thiem Urban Area, District 1, District 2.
The East and Southeast: Rach Ba Buom and the Nam Bo lagoon.
The South: View of Dao Tri Street toward Phu My Hung and the residential area
The West: adjacent to luxury River City apartment toward to Phu My Bridge, Huynh Tan Phat Street

Project location
Sunshine Diamond River is designed with a bridge system, flower walkway, swimming pool system and sunbathing floor, … bringing a balance space between the towers. Besides, the building of Shophouse system with many world's leading brands creates a unique shopping experience in Saigon called "Shopping in the Park".
Some images of the project: