Topping Out Ceremony of Dang Xa social housing area and Inauguration Cermony of Central Park – Dang Xa Urban Area
In the morning of September 2, 2014, Minister of Construction Trinh Dinh Dung visited and encouraged officials and workers of the social housing project Dang Xa and attended the Topping Out Ceremony of the central park. In attendance with the Ceremony were Deputy Minister of Construction Nguyen Tran Nam, General Director Nguyen Anh Tuan – representative of investor Viglacera, General Director Do Quoc Huynh – representative of consultant supervision unit TEXO JSC, and officers of People's Committee of Gia Lam district.
Even on the National Day September 2, all construction activities still took place normally. More than 300 technicial officials and workers were working hard to speed up the construction time thereby be able to handover apartments to customers before the Lunar New Year of 2015.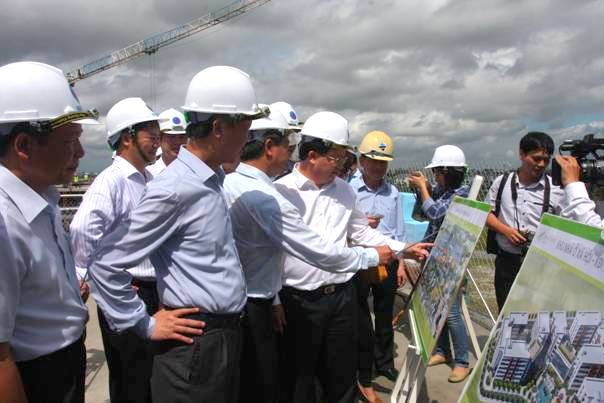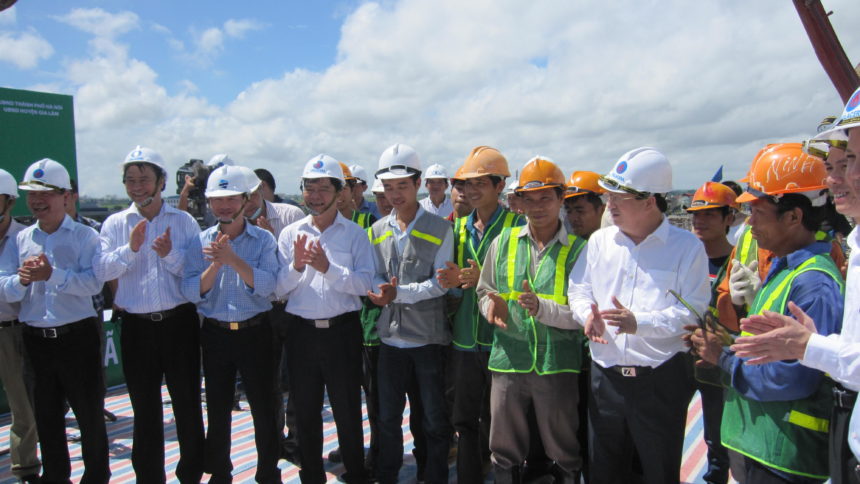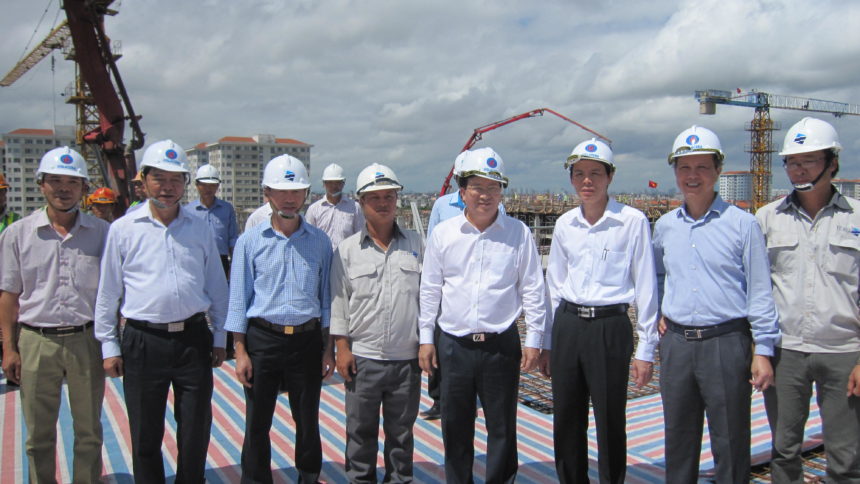 General Director of Viglacera Nguyen Anh Tuan said: The Topping Out Ceremony of the Social Housing Phase 3 in Dang Xa marks the completion of the investment and construction of social housing here. In phase 3, Viglacera has launched nearly 900 social houses and in a very short period of time, from the end of May to the end of July 2014, the investor has received more than 1,200 house registration applications. This shows that the number of social houses launched into the market did not meet the increasing needs of low-income people. Therefore, in the upcoming time, Viglacera will implement new social housing projects with a scale of 100 – 200 hectares, in accordance with the "Program of coordinating to implement the housing development strategy until 2020, vision to 2030 ", between the Ministry of Construction and the Hanoi People's Committee.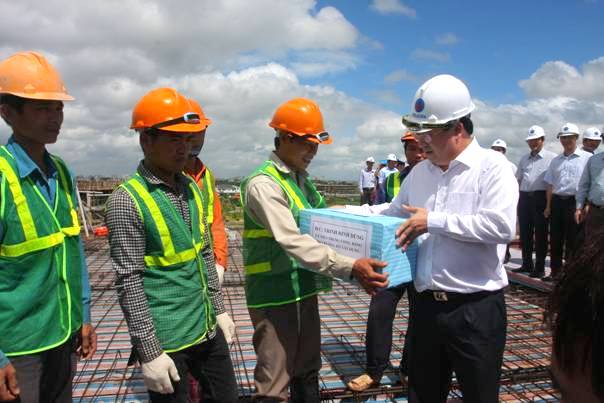 Also at the same day, the Inauguration Ceremony of Central Park – Dang Xa Urban Area was also held with the participation of Minister of Construction Trinh Dinh Dung, entire guests and representatives of involving units.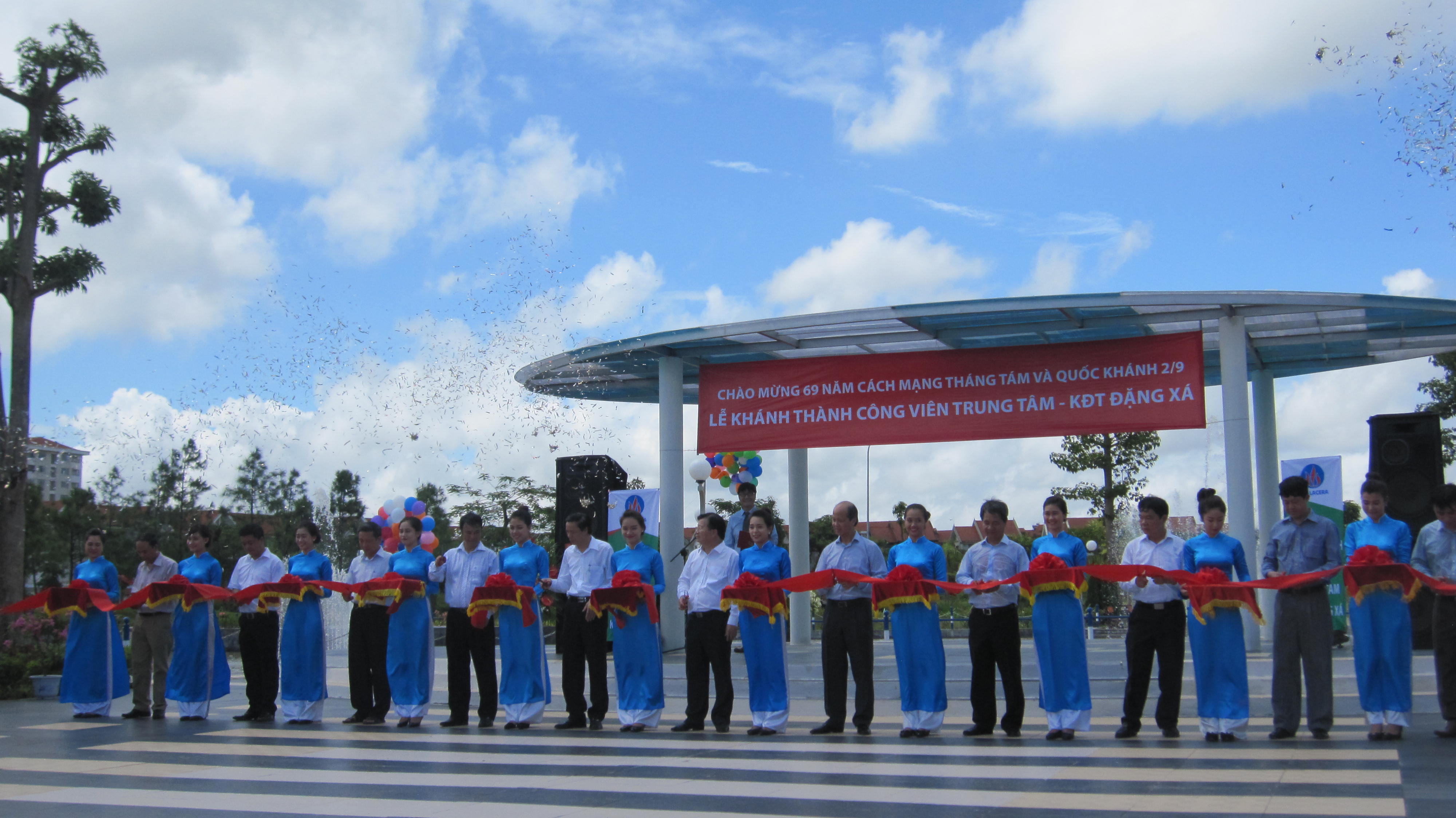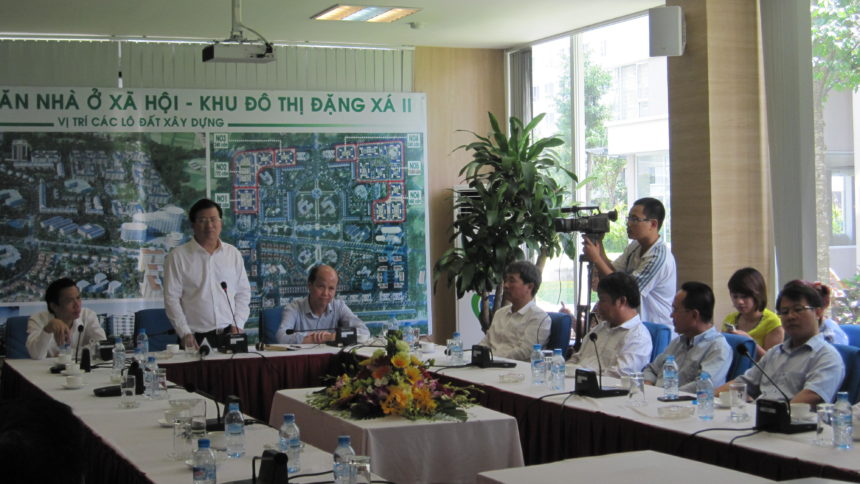 At the ceremony, Minister Trinh Dinh Dung said: Dang Xa is a typical urban area in the future, especially in big cities which can reduce the population pressure on the inner city and meet the demands of people working in Hanoi. Social housing with good quality, beautiful design and reasonable price of less than 9 million dong / meter are suitable for many people in the current economic conditions. Despite their average and low income, people in Dang Xa can still live in houses with civilized landscapes and full amenities. This is the result of concretizing the national housing strategy and materialize policies .
According to Minister Trinh Dinh Dung, there are still high demands for social housing. By 2015, the country will need about 1 million apartments. At present, housing policies are still being improved, Notably, the Draft Housing Law amended to submit to the National Assembly has reserved a chapter for social housing.